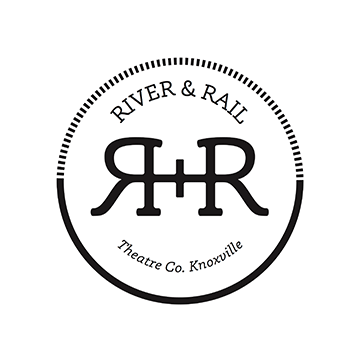 Through the power and beauty of theatre, we seek to unite people from all backgrounds to experience and participate in stories that embody our shared humanity.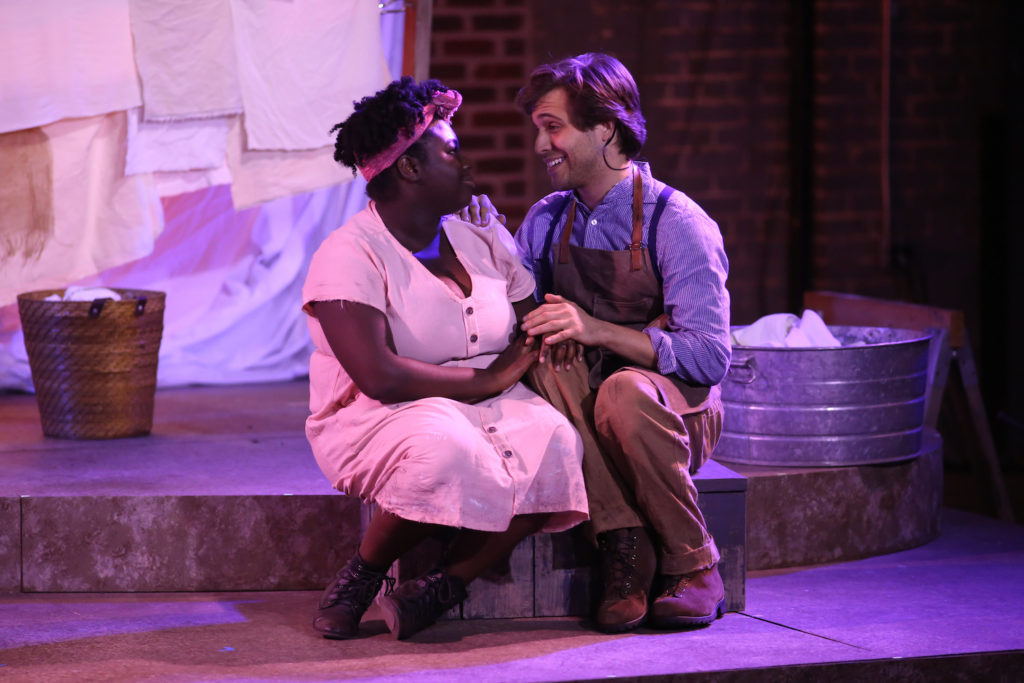 Life can really blow your plans out of the water sometimes, right? You know…like when you decide to move away from busy New York City life and pursue something quiet and simple in the slower south…and then one day while you are making your bed, you get a call that your father is gone and you are somehow alone in the world in a whole new way. Its strange how life can feel so fragile and so powerful in these moments, when she forces you to look her in the face and say, "Ok, I see you." When I learned about my father's death, life suddenly became temporary for me. Urgent. Precious. This is how River & Rail Theatre company was born. Out of an urgency, a need to live, to tell the good stories, to do it all now while we can.
In late 2014, some good friends at Gridwell came around our urgent desires to make theatre that is honest, relevant, and beautiful, and they helped us sculpt a vision for a professional theatre company with a community heart. We came up with two images: the river and the rail. We latched onto the idea, because the river and the rail are emblematic of Knoxville's proud, industrious past. The heart of downtown Knoxville is situated between these two modes of transit, and we owe much of our city's identity and growth to both. Together, they are intrinsically and inseparably Knoxville.
But the river and the rail also represent a sort of separation. When you look at the demographics of Knoxville, the people that live on the river and the people that live near the tracks experience Knoxville from vastly different perspectives. Our neighborhoods, churches, community groups, and social circles seem deeply divided along various lines. Some are the literal lines of the Tennessee River or the tracks of the railroad, and some are metaphorical, like the lines between races, religions, and ethnic groups or the cultural lines between East, West, North, and South Knoxville. The goal of River & Rail Theatre is to not just create professional theatre accessible to all Knoxvillians, but to create theatre true to the stories of Knoxville, shared collectively by those on every side of every line.
– Joshua Peterson, Founding Artistic Director
Check out the SUPPORT page to see how you can contribute to River & Rail.
River & Rail Theatre Company is an IRS Approved 501(c)(3) Non-Profit OrganizationE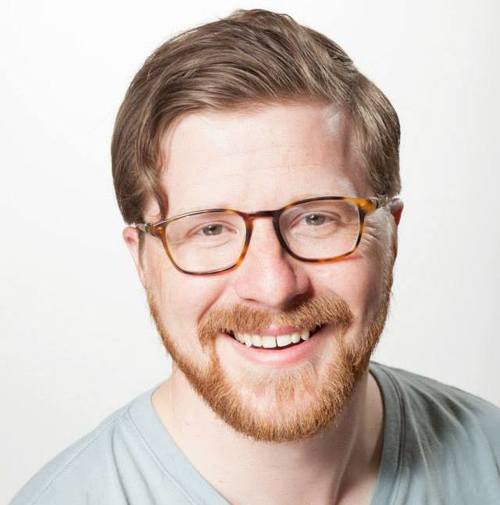 Joshua Peterson, Founding Artistic Director
Joshua Peterson is a Texas transplant via Paris and New York but is now proud to claim Knoxville as his home. Prior to moving to Knoxville, Joshua served as the Artistic Director of Firebone Theatre Company in New York City. Joshua received his MFA in Acting from Southern Methodist University in Dallas. He also holds a BA in Theatre from Oklahoma Baptist University. Between pursuing his degrees Joshua spent two years living and working for a humanitarian aid organization outside of Paris, France. He made his Knoxville acting debut in Clarence Brown Theatre's A Christmas Carol. Other Selected Regional Acting credits include Measure for Measure and Much Ado About Nothing (Lake Tahoe Shakespeare Festival), Barry Love in House and Garden (Theatre Three), Gail in Our Lady of 121st Street (Kitchen Dog Theatre) and Jon in Tape (Dallas Theatre Center.)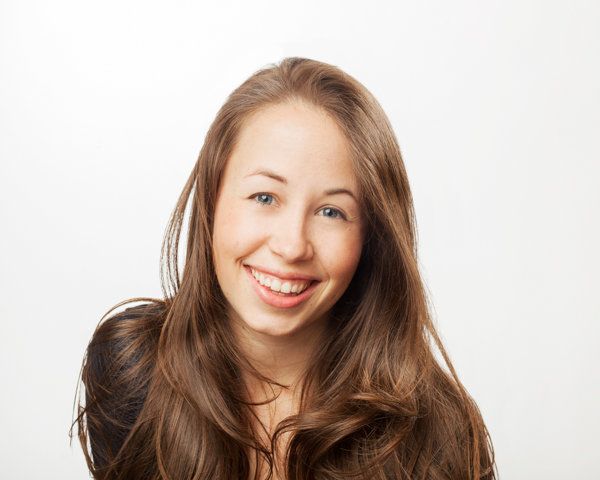 Amelia Peterson, LITERARY MANAGER AND DIRECTOR OF NEW PLAY DEVELOPMENT
Amelia Peterson is a Knoxville native and a graduate of Bearden High School. She earned her BFA in Theatre Studies from Southern Methodist University where she studied directing under Stan Wojewodski, Jr. (former Artistic Director of Yale Repertory Theatre). She has spent much of her career working with budding playwrights on new works. In New York, she co-directed the world premier of MORBID POETRY at the Incubator Arts Project and a folktale adaptation series LONG, LONG AGO with Firebone Theatre Company. She has also directed new works for the CalArts Arts in the One World conference (Valencia, CA), the Kennedy Center's Page to Stage Festival (Washington, DC), and the Inkwell Theatre's Showcase Reading Series (Washington, DC). She is a mother, a teacher, and a writer.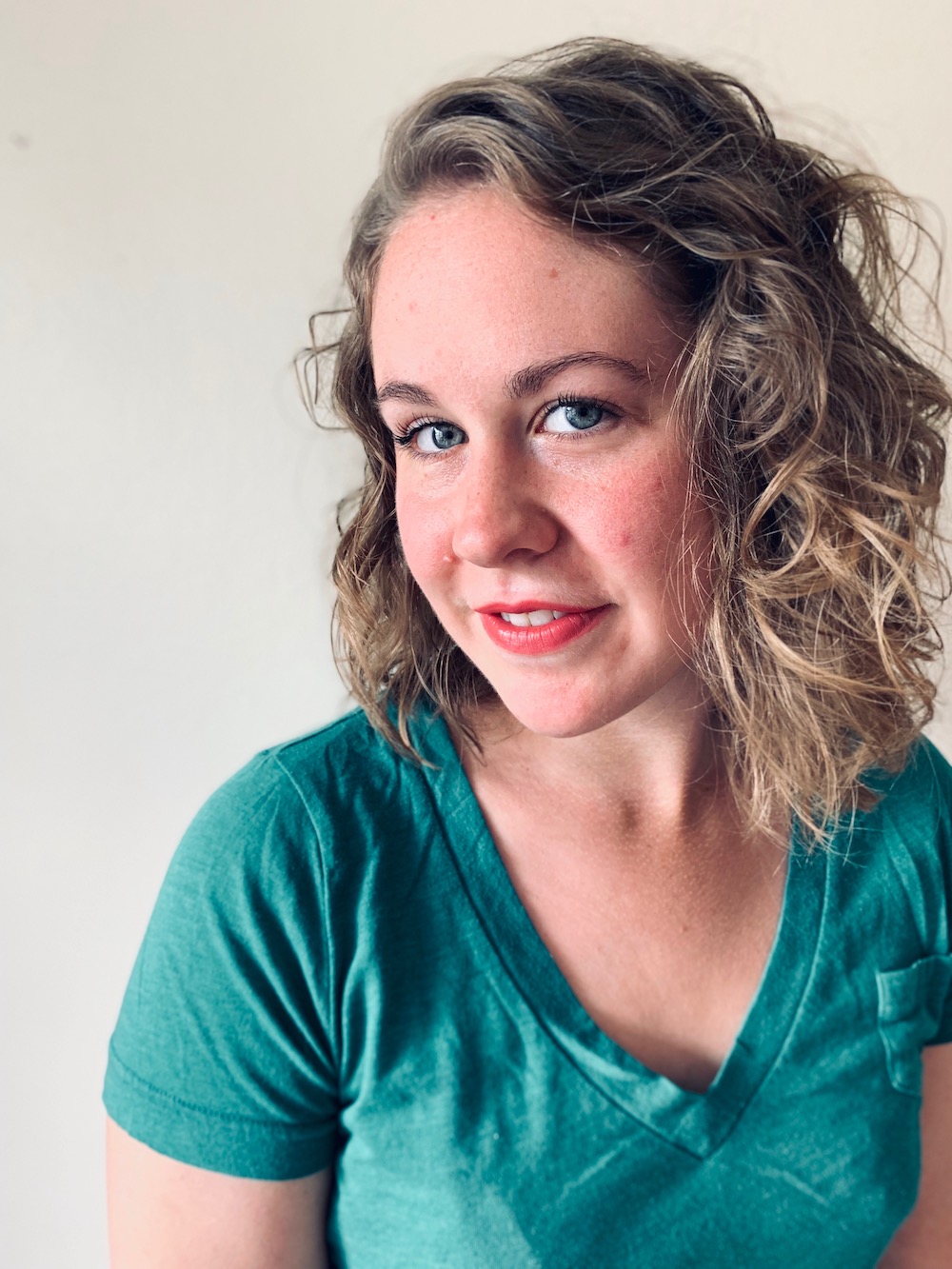 Sarah Lacy Hamilton, DEVELOPMENT DIRECTOR
Sarah Lacy Hamilton (she / her) grew up in Travelers Rest, a small mountain town in South Carolina. Now located in Knoxville, she is thrilled to be back in the mountains after ten years away from home. Sarah is a director specializing in actor-driven productions of plays with great heart, that embrace all of the contradictions of life, and that hold the tragic and the comic in the same breath. Past directing credits include PALANQUIN, Sweat, Blackberry: A Burial, HIR, and Nothing But Days (University of Iowa); Dry Land (Upstart Productions); Gruesome Playground Injuries, Julius Caesar, and True West (House Party Theatre). Sarah holds an MFA in Directing from the University of Iowa and a BFA in Theatre Studies from Southern Methodist University.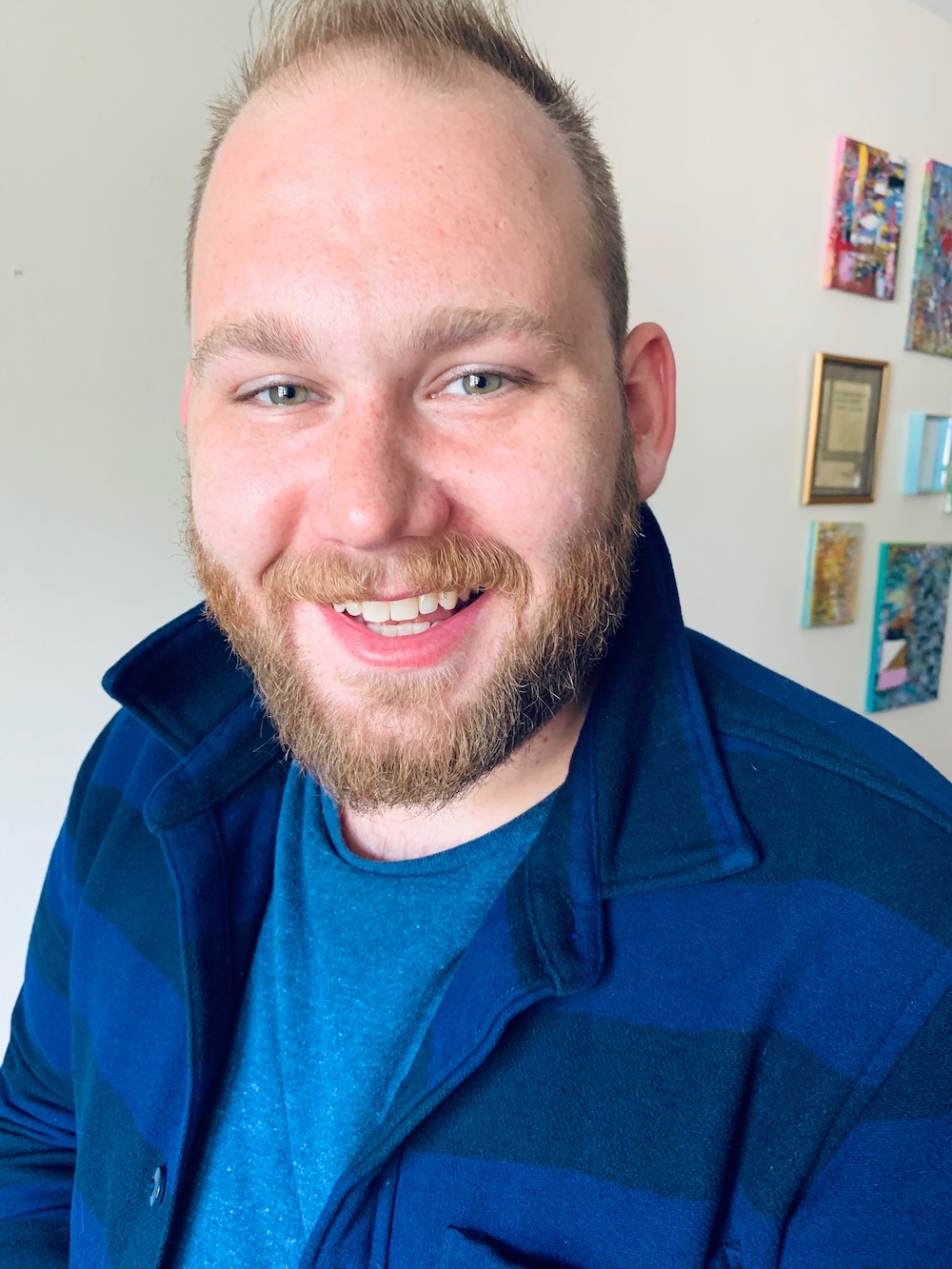 Chris McCreary, Associate Artistic Director
Chris McCreary is an artist who has worked in Los Angeles, Dallas, and New York City. Through multiple mediums including acting, directing, writing, and painting his work focuses on being of service through story. Chris holds an MFA in Directing from Brooklyn College. He also holds a BFA in Theatre Studies from Southern Methodist University in Dallas, TX. While working in Dallas the theatre company he co-founded House Party Theatre won "Best New Theatre Company 2015". He is a graduate of the Upright Citizens Brigade in Los Angeles ('14). He received the 2011 Garland Wright Award for Directing from SMU.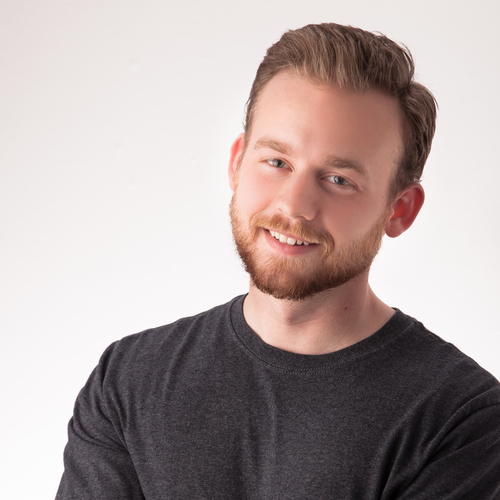 Logan Mahan, COMMUNITY ENGAGEMENT DIRECTOR
Logan Mahan moved from Little Rock, Arkansas to Knoxville, Tennessee three years ago, and has enjoyed getting to know a new little river town. Logan has worked in prisons, rehabs, churches, and on mountain tops building community and challenging stigma through storytelling and story listening. As the Community Engagement Director for River & Rail, Logan will work to actively refine and implement R+R's vision for a professional theatre company that elevates unheard stories in an innovative and redemptive way. Logan earned a BA in English Literature from Harding University where he won the Jo Cleveland Writing Award for Non-fiction. He is a contributing writer for RootsRated, a publication focused on increasing awareness and access to local outdoor resources and activities.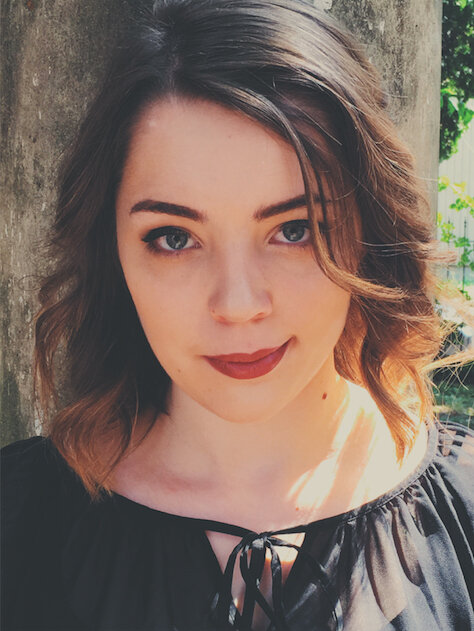 Erin Reed, PRODUCTION MANAGER
Erin Reed is a freelance costume designer, production manager and teaching artist based out of Knoxville, Tennessee. She earned her MFA in Costume Design from the University of Tennessee, Knoxville and BFA in Costume Design and Technology from the Conservatory of Theatre Arts at Webster University. Locally, she has worked with the Clarence Brown Theatre, Oak Ridge Playhouse, Flying Anvil Theatre and Knoxville Children's Theatre. Erin continues to work regionally as a costume designer, associate designer, and costume technician at theatres such at the Repertory Theatre of St. Louis, Triad Stage, Arkansas Repertory Theatre, and Utah Shakespeare Festival.
OLD CITY PERFORMING ARTS CENTER
Rent our space for your show, your art exhibit, your ballet, or whatever you're dreaming up.